Industry Roundtable: Carwash Strategies for Success in 2023 and Beyond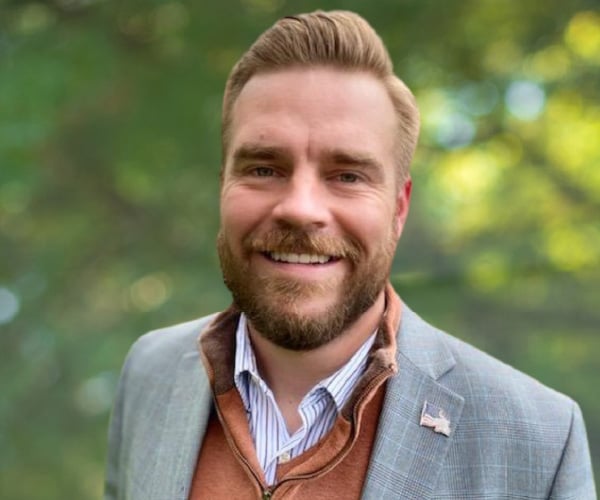 5/9/2023 - 8:00 - 9:00 AM
Industry leaders will converge on the stage for a special roundtable discussion on strategies for the opportunities and challenges we are now facing in 2023 and beyond. Join us for Chuck Mullen, Chair of Apple Growth Partners accountants and business advisor, Brian Krusz, Founder & Director of Growth and Development of Sgt Clean, and Peter Augustin, Director of Dakota Wealth Management for their key insights on how they see the industry, and how to position your business and yourself for success. The panel will discuss current matters facing the industry while focusing on tactics for growth and successful exit strategies. Moderated by Brandon Fredericks, Principal at Apple Growth Partners, we hope this discussion will energize your teams to take that next step forward.
This session's speaker is Brandon Fredericks, CPA | Principal - Advisory. Brandon leads the Advisory practice for Apple Growth Partners. Brandon, along with the rest of the team, believes that every organization deserves Healthy Growth. He partners with clients to help them imagine the possibilities, innovate solutions, and transform their businesses to reach their greatest potential. With over a decade of experience in public accounting and business, Brandon works alongside clients to expand their teams and help them achieve goals. Brandon has collaborated and executed with clients on delivering financial results, preparing/executing M&A activities, and helping to evaluate their overall strategic position as they ready their teams and businesses for growth. As an advocate for young professionals and the industry at large, Brandon serves as chairperson of the Accounting Advisory Board of Baldwin Wallace University and is a member of the leadership council of Engage! Cleveland. He is also actively involved in the Association for Corporate Growth (ACG) in Cleveland. Brandon holds a Bachelor of Arts in Accounting & Finance and a Master of Business Administration in Accounting from Baldwin Wallace University.
Charles Mullen, CPA, CMA, CGMA, MTax, is the Chairman of Apple Growth Partners. In addition to his role as managing partner, Chuck provides tax and accounting services to closely held companies and individuals, manages review services, and assists with financial and strategic planning. Chuck's extensive experience with privately held companies consists of car wash clients nationwide, providing tax services for significant financial savings and advisory services on mergers and acquisitions, succession planning, preparing for sale, and business strategy. A frequently requested public speaker, Chuck has presented at both internal and external events, including the Institute of Management Accountants, The University of Akron's National Tax Conference, the ICA Car Wash Show, and previously hosted Apple Growth Partners' weekly business podcast, "Sliced." He also provides management and business operations consulting and tax planning services to corporations, partnerships, and individuals. Chuck holds a Bachelor of Science in Accounting and a Master of Taxation degree from the University of Akron. He is a graduate of Leadership Akron Class XXVI and serves on a variety of education and non-profit boards across Northeastern Ohio. Chuck was named a Greater Akron Chamber 30 for the Future recipient in 2007. Under his leadership, AGP has earned several prestigious regional and national awards recognizing employee culture and the firm has experienced 90% revenue growth during his five-year tenure thus far.
Brian Krusz is the Founder and Director of Growth & Development at Sgt. Clean Car Wash. Founded in 2013, Sgt Clean Car Wash is an express exterior chain, currently with 12 locations throughout Northeast Ohio. Sgt. Clean is a five-time Inc 5,000 winner, 4 time Weatherhead 100, 3 time Vet100 winner and Smart Culture Award recipient. Brian spent eight years in the United States Marine Corps and graduated from Kent State University with an undergraduate degree in Business Management.
Peter Augustin, CFP, AIF is a Director, Wealth Advisor at Dakoré Wealth Management. Peter and his team at Dakoré Wealth Management embrace the opportunity to form meaningful relationships with clients that inform specialized investment and financial planning advice. He earned his Bachelor of Science in Finance from DePaul University and holds the Certified Financial Planner® and Accredited Investment Fiduciary® designations. Peter has spent 10 years working with clients across the spectrum of wealth identify, pursue and achieve their financial goals. Peter is a native of northeast Ohio where he lives with his wife, Tess, and two children. They like staying active and enjoy being outside.